Monthly Star Graphics
From XPwiki
Because we're massive nerds and have realized the luring potential of giving people achievement awards for accomplishing tasks, we've decided (informally and unofficially, as this was decided sometime between 11pm PST on Jan 5, 2010 and 8AM PST on Jan 6, 2010) that colored stars or other graphical rewards will be handed out for various wiki updates.

- for producing images for the game and the Wiki.
- created for Mack for her vid and poster work for XP. Also available to anyone who produces vids.

For being Awesome at XP. Created by Stephanie.

For volunteering to help during the Great 2011 and 2012 Wiki Update.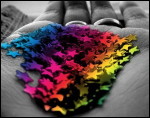 For updating any page on the To Do List.

For any of the following:
1) Copyediting an existing page
2) Adding a paragraph of more of information to a page in need of text
3) Adding a graphic to a page in need of an image
4) Adding a player infobox to a player's page



- for bringing a character page up to date.

- for adding the PlayerInfoBox and a blurb to the player page.

- for wiki awesomeness in 2015/2016.

- for taking part in the 2015 Wiki Update Party



- for really tedious Wiki work, 2015