Dex
From XPwiki
About
Dex has been part of X-Project since 2003. He is known as the Plotmaster, due to his ability to make plots out of almost anything, and he was the mad genius behind the Genosha Arc. If that wasn't enough, he also created and ran the game-relaunching plot arc, the Dark Phoenix Saga. It was during this time that he killed off Remy, having played him since 2004 and feeling he had run his course with the character.
Dex is also known as the Plotmaster. He even has a shirt.
Former player of Dr. Nathaniel Essex.
Former Mod and Remy "Gambit" LeBeau
Wiki Editor

AIM: dextelfer
Preferred means of contact: AIM or email
Phase 2
Socking
Plots
Phase 1
Socking
Plots
Dex has written (although not necessarily ran) the following plots since 2003:
As a personal challenge since 2006, Dex regularly creates plots designed to incorporate new or returning player characters together in a single group. While other characters may be involved, the challenge is create a plot that logically incorporates the newly brought in or re-introduced characters focusing on them primarily. In many cases, these plots have been either the character's first plot, or first plot following their introduction into the game world.
To date, Dex has done six plots in response to this challenge.
Feedback/Awards

- for 2015 wiki awesomeness.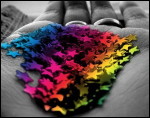 - for updating of Remy LeBeau and Garrison Kane in 2011

- for updating of Remy LeBeau and Garrison Kane before March 31, 2010

- providing player info
Part of Wiki Update Party July 2015!
---